Wei Zheng – Principal / Creative Director / VFX Supervisor – IMDB Page
Wei Zheng was trained as a production designer at Beijing Film Academy and has a strong background in traditional painting and drawing.  In 1998, Zheng made a successful transition into digital media while working at Industrial Light & Magic (ILM) as a Digital Matte Painter for Star Wars: Episode I – The Phantom Menace.  During his eight years at ILM, and subsequent four years at Digital Domain, Zheng worked with some of the entertainment industry's most prolific filmmakers.
In 2008, Zheng was nominated for a Visual Effects Society Award for David Fincher's film, Zodiac, for "Outstanding Creative Environment in a Live Action Motion Picture."  In 2011, Zheng led a team of ten artists on David Fincher's hit film, The Girl With the Dragon Tattoo.  Under Artemple's banner, Zheng worked as both a Visual Effects Designer and Co-VFX Supervisor for David Fincher's hit film, Gone Girl.  He was also the Visual Effects Designer on Warner Bros. film, Entourage.  Zheng then collaborated with David Fincher again on his cancelled HBO series, Video Synchronicity, as Artemple's VFX Supervisor.  Later he supervised Artemple's VFX work on the HBO series, Vinyl, which was produced by Martin Scorsese and Mick Jagger.  Most recently he oversaw Artemple's work on David Fincher's Netflix original series Mindhunter as VFX Supervisor.
Zheng's other feature credits include Argo, The Curious Case of Benjamin Button, War of the Worlds, Star Wars: Episode III – Revenge of the Sith, Star Wars: Episode II – Attack of the Clones, Pirates of the Caribbean: The Curse of the Black Pearl, Tron: Legacy, Cloud Atlas, The Golden Compass, Pirates of the Caribbean: At World's End, Zodiac, Minority Report, The Chronicles of Narnia: The Lion, The Witch and The Wardrobe, Space Cowboys, The Mummy Returns, Van Helsing, Peter Pan, The Pledge, and Mission to Mars.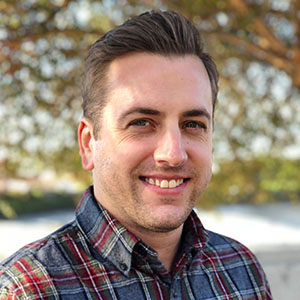 Cory Lee – Associate VFX Supervisor/Compositing Supervisor – IMDB Page
With over a decade of experience as a Visual Effects artist and a lifetime of training as a second generation VFX Compositor, Cory has supervised and lead the delivery of hundreds of high quality VFX shots for a variety of feature films and television shows.
Beginning his artist career in 2007, he has since built up a vast repertoire of compositing skills. In 2010, Cory stepped into the world of stereoscopy, first working in the stereo conversion industry. With a natural eye for it, he quickly began to train and led other artists in delivering photo-realistic 3D conversion. With that experience, he transitioned to native stereo 3D for the production of The Amazing Spider-Man in 2012 where he developed specific tools for compositing with native 3D images and supervised a team as they delivered hundreds of compositing and CG shots. 
Cory then stepped back into the 2D world of compositing and worked as a freelance Senior/Lead Compositor and Compositing Supervisor on a wide range of productions. In 2017 Cory joined Artemple Hollywood to help deliver seamless invisible VFX work on David Fincher's Netflix original series Mindhunter.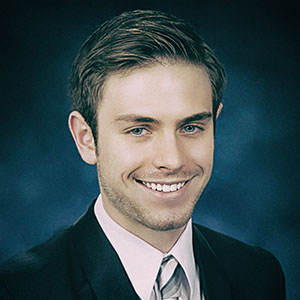 Sean Roth – Production Manager – IMDB page
As a graduate of the University of Southern California's esteemed School of Cinematic Arts film production program, Sean lives and breathes movies. 
Since graduation he has had the privilege of working with several of Hollywood's most renowned filmmakers, including auteur directors and eminent producers, during which he learned the ins and outs of industry productions.  Beginning at Artemple in 2016, Sean most recently helped manage the company's slate of invisible VFX work for David Fincher's Netflix original series Mindhunter.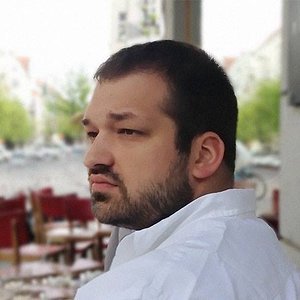 Vladislav Bakic – Studio Pipeline Supervisor – IMDB Page
With over 15 years of experience in Computer Graphics, Bakic has been involved in many aspects of visual effects production ranging from modeling, animation, and rendering to dynamic simulations and scripting. Having studied at the College of Fine and Applied Arts, he began his career as a web designer and then quickly transitioned into CG.
Bakic's first break was at a video game company where he quickly became a team lead, creating video games for clients such as Ubisoft and Infogrammes. Working in that capacity, he was introduced to scripting and started creating tools to assist everyday tasks of modeling and level design.
Bakic's combined artistic background in web design and tool development for visual effects production, enables him to streamline the studio pipeline in order to fully support the production needs as well as facilitate the creative process for the artists.